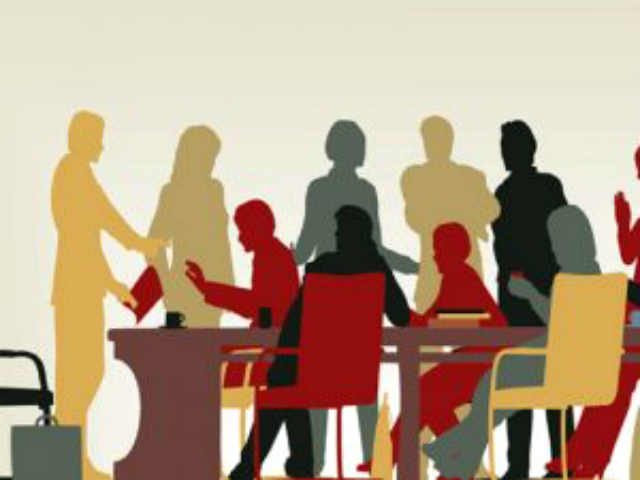 An assessment centre is a viable alternative to the traditional promotional examination protocols. At the same time you should be aware that it is not suited for everyone and does not aim to eradicate problems arising with traditional examinations. There are both pros and cons associated with assessment and development centres.
Administered and designed in a proper manner, an assessment centre is more reliable than a traditional testing module to evaluate managerial, administrative and supervisory potential. Though a large chunk of empirical data is not available to support this reliability the success is outlined by the evolving number of policy agencies chosen over the traditional testing methods.
Assessment and development centre for a recruitment centre
The process of recruitment can pose to be a difficult one with resumes being on the active end. You just need to remove people from an organisation and figure out what remains. No doubts to the fact that people are the greatest assets of an organisation. Research is a testimony to the fact that the quality of a staff and how they work are the biggest factors that drives success and performance. Therefore the need of the hour is to adopt a careful stance in the manner by which we bring people on to the organisation along with their selection for key roles and even responsibilities.
Despite major advancements seen in the domain of assessment centres, many staff is still relying on the old basic techniques. They seek references and work on the module of conducting unstructured interviews. Experts have forever gone on to confer that the references seem to be biased and the process of interview is flawed. The interviews do not receive any formal training on conducting interviews and select candidates on the basis of their gut feeling which is a cardinal sin. These evidences points to the fact that it reveals a poor outcome of performance and even success.
Working on current assessment terminology
To a selection process assessment centres bring in a level of objectivity. It relies on a multi-dimensional approach they pave way for a great degree of knowledge skills along with the abilities to be tested. The key is to identify the factors that contribute to the current levels of success at a given job. This is termed as competencies and then to test and measure the level of competencies of employees in the given job.
Assessment centres go on to formulate various numerical techniques in order to figure out whether a candidate is fit for a given job and even the organisation. The list goes on to include
Interviewing operating on a competence based module
Psychometrics a combination of personality and ability
Written exercise and in tray
Role plays and to get on to the facts
Solving problems at a group level
Analysis presentations
Judgement tests on a situational basis
The other major benefit of a multi -dimensional approach means that a candidate is not being judged by a single person but by a number of people which make the decision objective and more open.
New technology
Competence mapping and personality
Personality psychometrics goes on to evaluate the suitability of a candidate for a given job in question. The problem with a traditional objective oriented approach is only a single dimension to personality is provided.  This would mean that the assess has to take into consideration the most suitable personality characteristic for cultural integration and successful performance. A lot of new generation technologies have made their way on to the market which maps the personality incumbents with those of the start performers
Following an automatic fit approach the best candidate for a given job can be identified. By this report focused questions that goes on to showcase a situational or behavioural interview process to get to the basis of the behaviour of a candidate and outline their personality levels. With the help of this instrument it is possible to link the personality of a candidate with strategic components like leadership style, organisation and planning. The best fit candidate can be identified against the competencies which star performers in an organisation are able to achieve.
360 assessments
How you get to the future performance is to analyse the past performance. Till this point of time the past performances were being judged upon the own opinion of candidates and even references. It is seldom objective and quantifiable results could emerge. In hindsight relying on past performance does not do the trick with CVS and references being ignored. Now with the help of 360 degree technologies the recruiters are able to analyse the past behaviour of a candidate.
Till a few years ago 360 degree feedback was designed for large organisational projects that made them expensive for in use assessment. For example new products like Optima 360 can outline the competency of a single individual. This operates on the same principle.  Some random members of your previous organisation are chosen and an online assessment is emailed out to them. They are asked to evaluate an individual on the basis of core competencies. The systems tend to be electronically managed and for each competency of a candidate the scores are judged in an automatic manner. For example if no form of competency framework exists the assessor can formulate one from the intrinsic unit library and go on to develop. By following such a measure you can add up to substantial performance of a candidate and even an assessment data to outline the potential of a candidate for success.
Conclusion
Hundreds and hundreds of jobs are advertised on the internet apart from the traditional channels. The through put of applicants and candidates is significantly increased. Online assessments and selection tools are a time saving resource and valuable. It does provide considerable degree of support to the HR functions. Though it takes a lot of time so as to gain recognition in the market for the levels of accuracy, this is an essential element of candidate assessment.