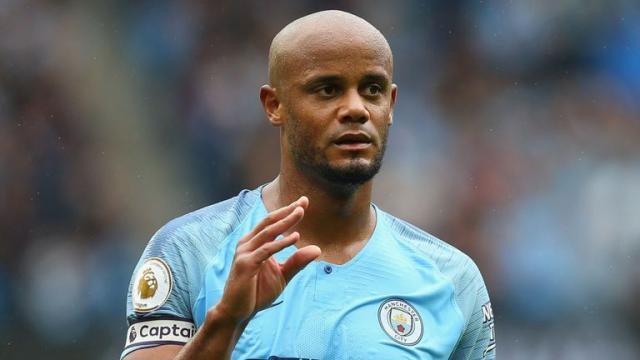 Manchester City captain, Vincent Kompany is of the opinion that his club will still have the desire to beat Watford in the FA Cup final.
Pep Guardiola's boys defeated Brighton and Hove Albion 4-1 last week to win the EPL title ahead of Liverpool, sealing back-to-back EPL titles and consecutive EFL Cups.
If City beat Watford once more after defeating them twice already this season, they will be the first team to win three domestic trophies in one season.
His words, "It's not about adding that achievement [the treble] to my CV, I don't care about my CV,"
"I know this team and they are like lions. When this team is hungry, they are such a special team. I'm going to do everything I can to put a bit of blood in that water, so this team gets even hungrier.
"My style is pretty simple. Every now and then, when things are getting too comfortable, I go a little aggressive in training or I speak up and say what I think.
"But the main thing is that these guys, together with the manager, are always able to understand what the priority is.
"We focus on winning games. Winning one [Premier League] title was not enough, it had been done before. Back to back – that is special."
"I'm so eager to play the FA Cup final, I'm so motivated,"
"You can't be complacent going into any game. To have reached this final is an achievement in itself but now we need to try to win it."