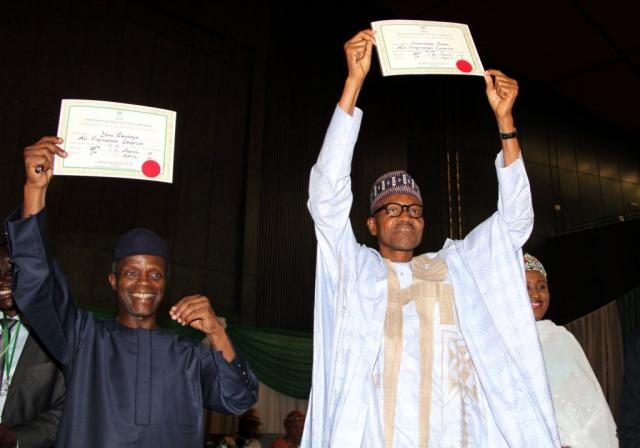 The Presidential Election Petitions Tribunal has thrown out a petition filed by the Hope Democratic Party (HDP) hoping to stop President Muhammadu Buhari from being sworn in as President till 2023.
The Independent National Electoral Commission (INEC) declared Buhari winner of the February 23 presidential election with a total of 15,191,847 votes.
But, the HDP and its presidential candidate, Ambrose Oworu, filed a petition for the inauguration to be cancelled because INEC did not adhere to the Electoral act.
But today, Wednesday, May 22, 2019, the 3-member panel of the tribunal ruled that the petitioners' application was not good enough to stop the swearing in.
The aggrieved parties also wanted Atiku Abubakar disqualified for the same offence.