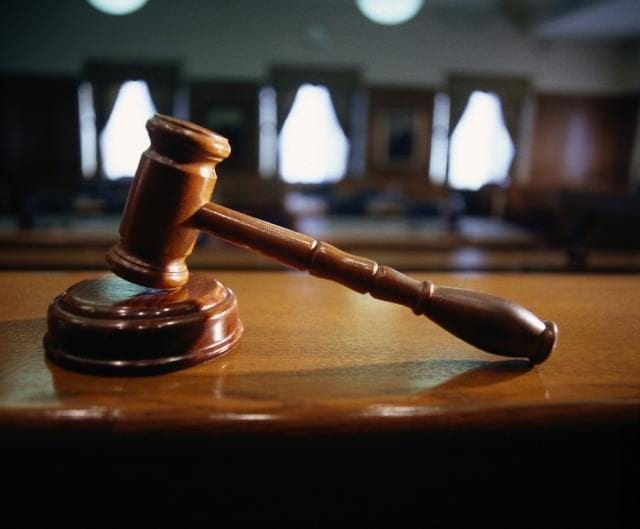 The further hearing in the ongoing trial of Muhammed Belgore, SAN, 2011 governorship candidate of the Peoples Democratic Party (PDP) in Kwara State has been adjourned to Wednesday, June 19, 2019 by Justice Rilwan Aikawa of the Federal High Court sitting in Ikoyi, Lagos.
Belgore is standing trial alongside a former Minister of National Planning, Prof. Abubakar Sulaiman, for allegedly receiving the sum of N450m on March 27, 2015, from Diezani Allison-Madueke, a former Minister of Petroleum Resources in the run up to the 2015 general elections.
At the resumed sitting today, Tayo Oyetibo, counsel to the second defendant, Abubakar, informed the court that his client was absent in court, having missed his flight to Lagos.
Oyetibo further told the court that he had communicated the development to the prosecution counsel, Rotimi Oyedepo.
Counsel to the second defendant, therefore, prayed the court for a short adjournment, saying, "My Lord, it is not in the character of my client to be absent from court proceedings."
In his response, Oyedepo confirmed he had earlier been informed of the development.
He however added that "My Lord, I will grudgingly concede to the request.
"Since the proceedings was adjourned to today for me to conclude my cross-examination of the defendant, the adjournment being sought should be fixed for Wednesday, June 19."
Consequently, Justice Aikawa adjourned the case to June 19, 2019 for continuation of trial.