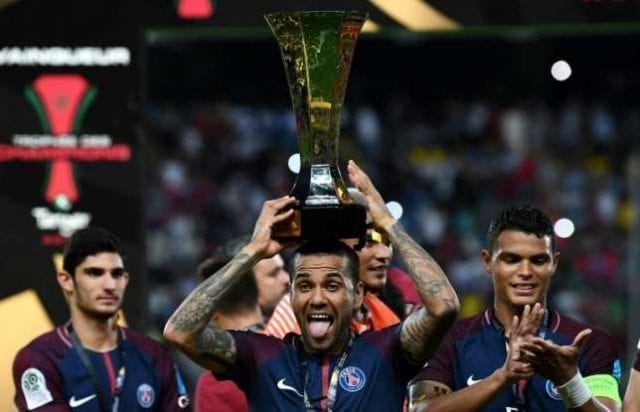 Brazil defender, Dani Alves has exited Paris Saint-Germain just hours after he captained his national team to a 5-0 victory in the Copa America.
Alves joined the French giant 2 years ago after playing for Sevilla, Barcelona and Juventus.
The ex Barca star is yet to reveal his next destination as it is but reports hav it that it could be China or MLS.
His words on Instagram, "Another cycle in my life ends today, a victorious cycle, one of learning and experiences."
"I would like to thank the PSG family for the opportunity we had together to build a page in the club's history."
PSG CEO also said, "We are happy to have had a player of the talent and experience of Dani Alves here at PSG for two seasons."
"Two years ago, following his experiences in Spain and Italy, Dani chose PSG when he wanted a new challenge. We are happy that this great player leaves Paris having won several trophies in our colours. I wish him the best in the challenges that lie ahead of him."