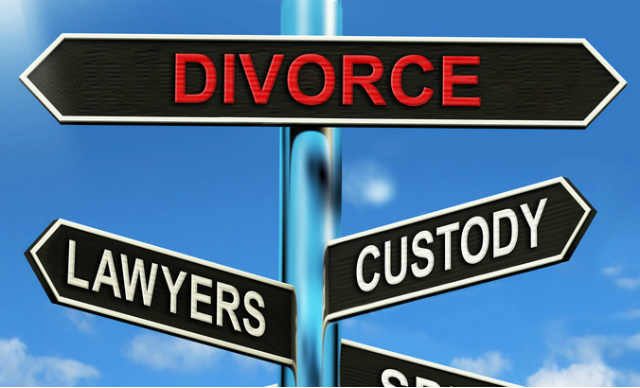 Divorces are often emotionally charged and can be both lengthy and complicated. Yet, many people may wonder if they need a lawyer to help them through the divorce process. While there are some situations where a lawyer isn't crucial, more often than not, a lawyer will be needed. Below are just a few of the times you'll want a lawyer on your side.
When the Divorce is High-Conflict
Many factors can cause a divorce to become high conflict. This can happen when one spouse doesn't want the divorce and wants their partner to pay for filing the divorce or when the person is in a toxic relationship and is suffering harassment from their spouse. If there is a fight over every little thing, it's time to call an attorney for help. Someone wanting a divorce may need a divorce attorney to speak with their spouse on their behalf to minimize the conflict, to help protect them from verbal or emotional abuse through the divorce process, and to help streamline everything, so the person doesn't need to do as much.
When There are Children Involved
It's never a good idea to avoid hiring a divorce when there are custody issues to deal with. Lawyers will make sure their client is well prepared and will keep the interests of the children in mind throughout the case. While it may be possible for two spouses to agree on time sharing, child support, and other child custody issues, an attorney can make sure any agreement is in their client's interest before the client agrees to it. They can also help their client defend against allegations that could lead to reduced visitation.
When Finances are Complex
If the marriage was brief or the couple did not have a lot of money, it may be possible to save money by going through the divorce without a lawyer. However, if there is a lot of money involved, assets that need to be split, or if the finances are otherwise complex, hiring an attorney is vital. An attorney can make sure their client gets a fair share of the marital finances and assets as well as make sure there are no hidden assets that need to be considered during the divorce.
When the Divorce Needs to be Fast
The divorce process can be slow, with many divorces taking upwards of a year to complete. The length may be due to high conflict situations where the couple cannot agree on the terms of the divorce or a backlog in the court system that leaves limited time for hearings. An attorney can help speed up the divorce process as much as possible by minimizing any potential issues. They can also help with setting up mediations and hearings to try to get everything done faster, so their client doesn't have to deal with the divorce process for years before it's finalized.
If you need to get a divorce and you are wondering if a lawyer is really necessary, go ahead and speak with one today to learn more about your situation and what they can do to help. You will likely find that their services are invaluable, whether they help deal with high-conflict issues so you don't have to or help you speed up the divorce so you can get everything done faster.