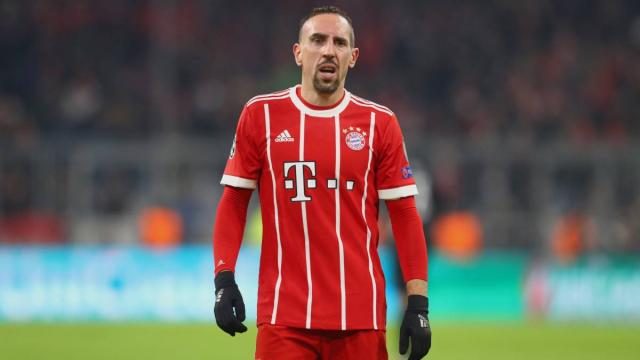 Ex Bayern Munich winger, Franck Ribery has said that he still wants to play for a big club after he officially departs the German club at the end of June.
Ribery joined Bayern 12 years ago and made 425 appearances for the club, scoring 124 goals.
He won 23 trophies as a Bayern player and lifted the UCL in 2013 after a 2-1 win over Borussia Dortmund.
His words to L'Equipe, "I'm still hungry and I think I can still give things.
"As long as I think that I have a high level in my head and legs, I'll go for it.
"I'll never cheat. I can still play for a big club… Let me think… I want to play for two more seasons."
"I'll have money everywhere, but I want the challenge,"
"I think I can still handle a great challenge.
"When I arrived, Bayern were sitting at 14th place in the Bundesliga and weren't in the Champions League. Twelve years later, I left with 23 titles."