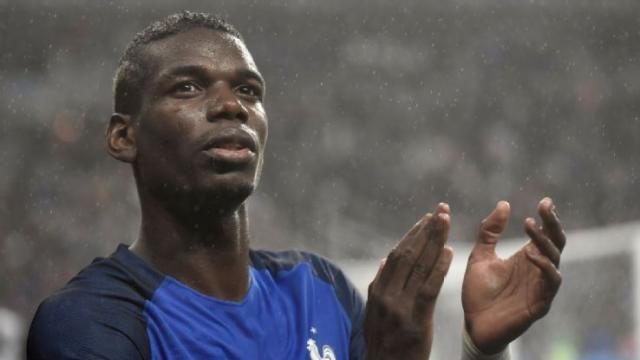 Manchester United star, Paul Pogba has revealed that he believes he has been judged differently since his current club bought him from Juventus for huge money.
The Frenchman also admitted that he is shocked at the harsh response the transfer attracted.
Paul has divided opinions he came back to Man Utd, where he formerly played as a youngster.
Other players have now surpassed his £89 million transfer fee but Pogba feels they do not get criticised as much.
His words to LifeTimes podcast, "Because it was the biggest transfer in history at the time, you get judged differently,"
"They expect more from you because of the price tag.
"A good game would be a normal game. A top game would be a good game."
"It's a big amount. It went down when other transfers came, so it's fine. I think it's also because I'm a midfielder.
"People see more strikers because they score goals, so that's why it made such a big impact. I don't think [Neymar and Mbappe] get it because they're strikers.
"I knew it would come with it. I knew there would be a big impact. But I didn't know it would go so negative. When I signed, I wasn't used to seeing so many negative comments.
"It was a big change. I was surprised. I didn't know a price tag would change so much for people.
"Maybe they think I have the money. It's not me – I don't have the money. I don't know [the reason for the criticism]. I wish I knew so I could help them get the answer."