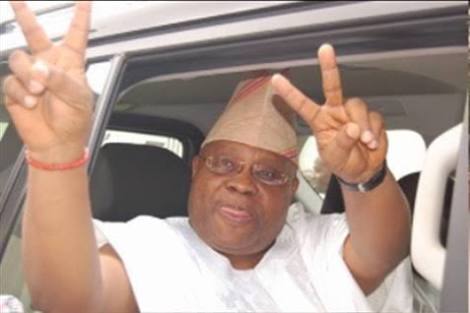 Osun State branch of the All Progressives Congress has urged Senator Ademola Adeleke to prove his accusations that APC has looted the state's treasury is true.
Senator Ademola who lost the recent governorship election to Oyetola of the APC had alleged that the governor "was the chief enabler of the most corrupt, inept and anti-people administration in the history of Osun State."
This was Adeleke's reaction to words from the governor that he felt insulted contesting against the Peoples Democratic Party candidate for the election "who is best at dancing."
In a statement by the spokesman for the APC in the state, Kunle Oyatomi revealed that, "But if you don't do so within 14 days of this challenge (for Adeleke to prove his allegations), then the people of Osun and all responsible people in the country will regard you as unworthy of any serious attention."
"If Ademola (Adeleke) was informed and politically mature, he would be sensitive to the imperative of being truthful, factual and rational when making statements of such significance and consequence.
We also expect him to have the honour and the discipline to provide proof of his allegations.
"The APC will not dignify Adeleke with a response to any of the silly allegations contained in his statement. We simply ask for the proof, which he is under obligation to provide. Otherwise we will be justified to equate him with a loafer and jester."