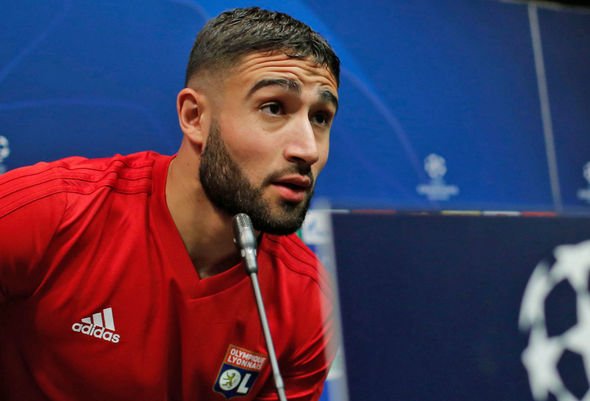 Lyon coach, Sylvinho has said Nabil Fekir is presently speaking to Real Betis, as his move out of the French club gathers pace.
The 26-year-old is expected to join the Spanish club soon, even if an obstacle could be Giovani Lo Celso's unresolved future.
Real Betis want Fekir as a direct, ready-made replacement for Tottenham target Lo Celso but the Seville-based outfit are also said to be demanding €75m (£67m/$84m) for the Argentina midfielder.
Sylvinho has now come out to confirm all negotiations.
His words, "We don't control the situation."
"He is negotiating his transfer, we don't know when it will be resolved but, for him and for the club, it would be best that it happens as quickly as possible.
"Of course we will miss him if he leaves. Nabil is a wonderful player, his technical level is exemplary, and it's beautiful to watch him play."
Lyon's sporting director, Juninho Pernambucano also said, "For now, the only possible departure is Fekir,"
"I have spoken with him. It was about personal things, to know his life. I translated for the coach. [Sylvinho] likes him personally."