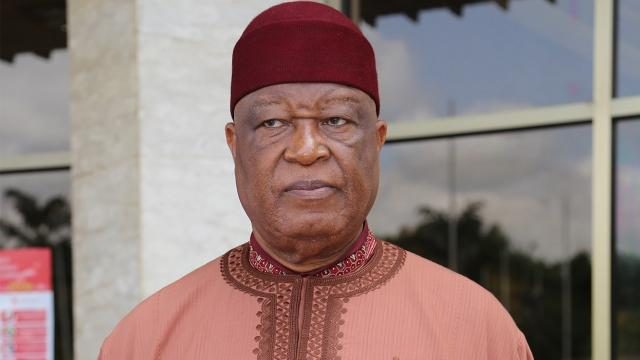 The former senator representing Benue North-East Senatorial District in the Senate, Barnabas Gemade, has revealed that he does not plan to quit partisan politics right now.
He disclosed this in Makurdi yesterday as he spoke with newsmen.
He added that if he quits politics right now there will be no one to take over his good work.
His words, "I can assure you that I am not going to quit politics because if l do, nobody would be there to be doing the things l have been doing for my people.
"My people need me, Nigerians need me. My experience matters. I have been a politician for long and there is no successful political parties that had come to stay in Benue and Nigeria as a whole without my valuable inputs since 1999 to date.
"Though I was rigged out during the 2019 National Assembly election in my senatorial district, I refused to go to court because l do not want the court to compel my people to accept me."
"I want to inform you that, each of the wards has one or two projects ranging from classroom blocks, boreholes, clinics, bridges, culverts among many others courtesy of me.
"I moved several motions which brought succour to the people of my senatorial district in particular and Nigeria at large.
''There is construction of the Federal Polytechnic, Adikpo and the College of Education (Technical) in Kornya. These feats have been achieved because of the motions I moved on the floor of the Senate.
"One of my motions on killings in Nigeria made the Senate to tour six states in the North. I moved many motions on killings, banditry and terrorism.
"Through my intervention, some of my constituents are now captains and majors in the Nigerian Army. Some are Inspectors and Superintendents of Police, Prisons, Immigration and Civil Defence.
"I also gave scholarship to over 200 students of my district studying in various higher institutions throughout my eight years in the Senate."