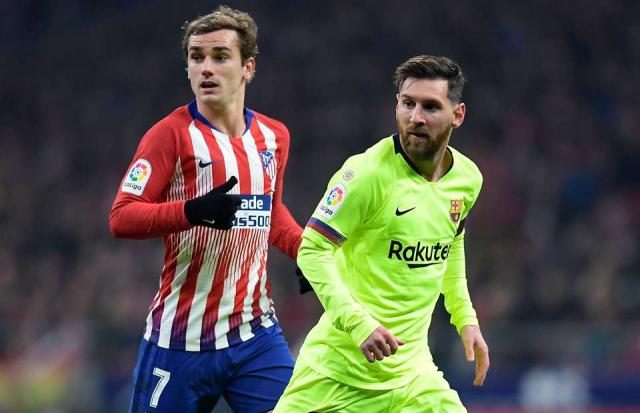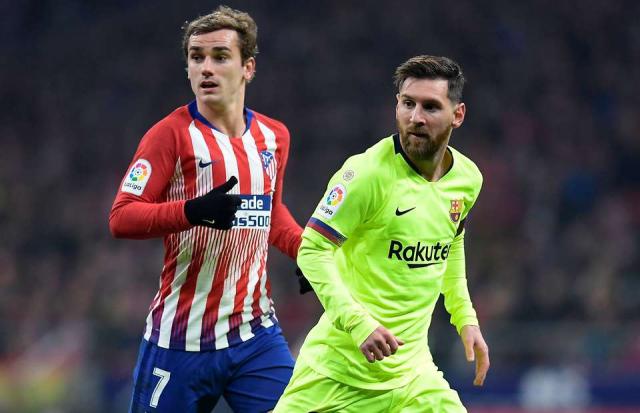 New Barcelona player, Antoine Griezmann has said he is still yet to hear from Lionel Messi after joining the club.
The World Cup winner disclosed that he has however received a welcome message from Uruguay striker, Luis Suarez.
After paying €120 million (£107m/$134m) to activate the release clause in Griezmann's Atletico Madrid contract, Barca presented the forward as their latest signing on July 14.
Suarez and Messi are currently not part of the team's tour because of Copa America commitments for Uruguay and Argentina respectively, but Grizu has said only Suarez has reached out to him.
His words, "The truth is it started badly because they nutmegged me twice in my first rondo. Luckily I have learned the lesson."
"Messi has not called me yet, but Suarez did. He congratulated me and welcomed me.
"The group has welcomed me and I am happy to share a dressing room with them. Hopefully I can help in the best way possible."
On Atletico, he said, "I did everything as well as possible with respect to Diego Simeone, my former team-mates and Atletico Madrid to leave on good terms," he said.
"It's an issue for them. I am calm and all that matters is starting well with Barcelona, which is the most important thing.
"I heard about it [the complaint]. It's a club where I gave my all. I'm very calm. The only thing that matters to me right now is understanding the coach's tactics, getting on with my team-mates and enjoying football."