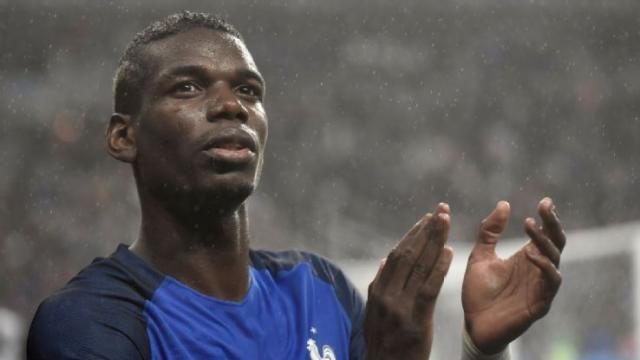 Manchester United coach, Ole Gunnar Solskjaer has said Paul Pogba will stay at Old Trafford amid links to Real Madrid and Juventus.
Pogba recently disclosed that there are still question marks over his future after the team's 4-0 rout of Chelsea in their Premier League opener on August 11.
Ole has however said he is not bothered about star midfielder, Pogba, ahead of Mufc's trip to Wolves on Monday.
He added that the player loves playing at the club.
His words, "You [the media] always put question marks around Paul,"
"I don't think it's odd saying enjoy playing, I have fun with my team-mates, I enjoy what I'm doing, I love my job and enjoy the game.
"Of course that sentence with the question mark about him, there's always question marks about Paul.
"There's not one press conference that I've not answered a question about Paul Pogba – 80 per cent of what he said was that he enjoyed that game and his time here.
"I've got absolutely no concerns on Paul. For me, yeah, he's going to stay."