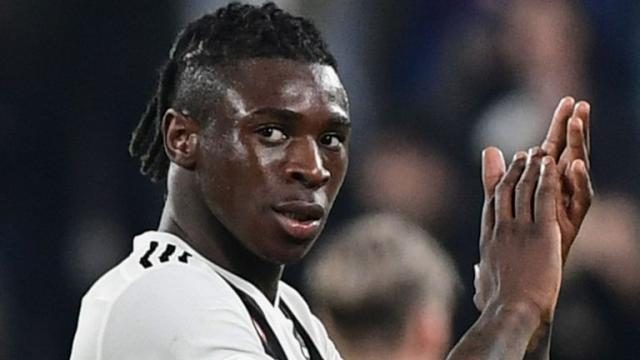 Juventus forward, Cristiano Ronaldo begged Moise Kean to follow his dreams, according to the talented youngster.
In a shock move this summer, Kean decided to swap Juventus for Everton earlier this month.
The shock transfer happened after the 19-year-old netted six goals across 13 league appearances for the Serie A champions last season.
Wanting more time on the pitch, Moise decided to move to Everton in a deal worth €27.5 million (£25m/$31m) and has now revealed that Ronaldo helped him to decide.
His words, "I like the Premier League and I followed it a lot. I also spoke to my companions at Juventus,"
"I spoke to Cristiano….he told me to follow my dreams and work hard.
"I like Everton. This is the reason I came here. I recognise myself in this team. Everton are looking ahead to the future and so am I."
"It is part of the ambition of any player to help bring his team to the Champions League,"
"Champions League is fascinating and exciting. What I want is to bring Everton into the Champions League.
"I feel ready. I have always had to take big responsibility because of my age.
"I always played football with older boys when I was growing up and that made me stronger. It probably made me what I am now."