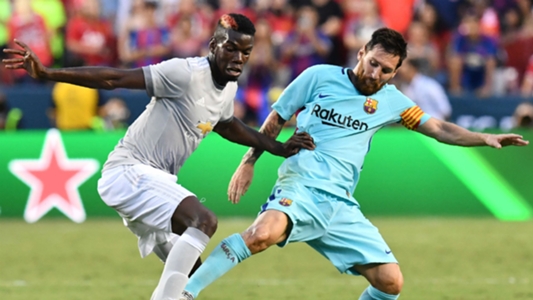 Barcelona are one of the several clubs chasing Paul Pogba and the Frenchman has even spoken with Messi, according to the Manchester United midfielder's brother, Mathias.
Rumour has it that Pogba's time at Man Utd is almost up and Real Madrid, Juventus e.t.c are lining up to get his signature.
Speaking recently to El Chiringuito TV, Mathias Pogba reacted to Real Madrid defender Sergio Ramos saying he is a Pogba fan.
His words, "I know he's spoken with a few players, but not Ramos."
Who? Oh, Messi. Sometimes, not always. Zlatan [Ibrahimovic]. Griezmann, because of the national team
I don't know about anyone from Real Madrid. Oh, [Raphael] Varane, yes, and yes, with [Zinedine] Zidane, yes.
We like tiki-taka. Whenever I can, I watch their (Barcelona) games or go to the Camp Nou.
"When my brother leaves Manchester United, there are only three clubs he can go to improve: [Manchester] City, Real Madrid or Barca. He's not going to go to City, so he'll come to Spain: to Barca or Madrid."