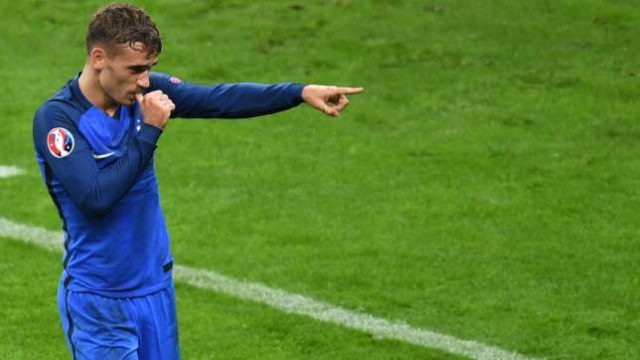 Barcelona star, Antoine Griezmann has said fans should give him some time to gel with Messi and Suarez after Barca could only manage a draw vs Borussia Dortmund in their Champions League opener.
Barca were held to a 0-0 draw away to Bundesliga side Dortmund in Tuesday's Group F clash after goalkeeper Marc-Andre ter saved a 2nd half penalty from Marco Reus.
It was a frustrating game for the Spanish teams, as they had Messi, Grizu and Suarez on the pitch, and Griezmann has now said with time, the understanding, there will be better among them.
His words, "It's my second month since I arrived, I have to get used to it and play more with them to understand the movements of Suarez and Leo,"
"We have not knocked on the door enough and we must improve and work at it. It is a point but Marc stopped a penalty and made other saves."
Velverde said, "It was a difficult game in a great atmosphere,"
"We had to suffer a lot, especially after the break when we lost control and they were very dangerous.
"In the first half we dominated a bit more. We were lacking in the final third. We have to thank Marc-Andre ter Stegen for his outstanding saves.
"We know we have to improve away from home. We tried giving Messi a few minutes and Luis Suarez played from the start."