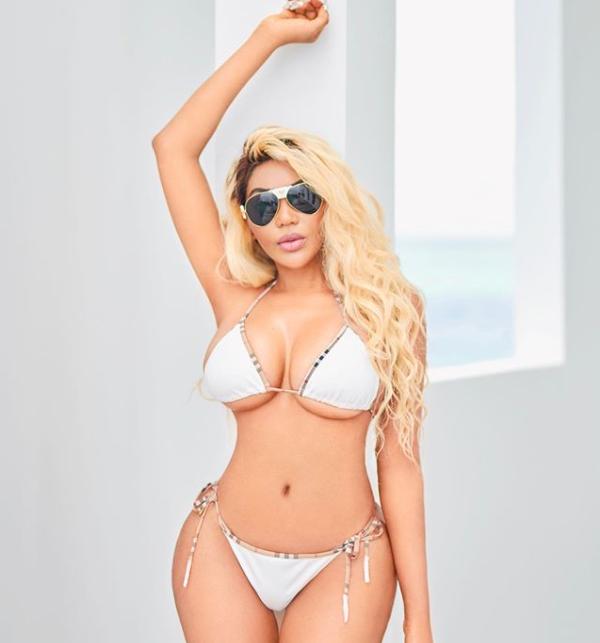 Popular businesswoman, Dencia has jumped on Twitter to share business advice with her African followers.
According to her, the government is doing their best and life abroad is more difficult than in Africa. She said she cannot live in Europe full time for $1 million but she will live in Africa for $100.
Comparing Africa to other continents, Dencia believes Africa is better. She said even if the British Queen is there for a long time, no one refers to her as a dictator, but they blast African leaders every chance they get.
Her words, "Airports are messed up too, the last time I was in NY, the airport was leaking, nasty & dirty AF, small, nowhere to seat, old & ancient, Infact I couldn't believe I was in America don't even go driving around Baltimore, homes with no windows & doors."
"If u start selling tomatoes on the streets, u start with $100, within a year, you will be a millionaire (Africa) always think of selling things that are a necessity not a luxury. Clothes, hair = luxury not necessities. Food = necessities. Be wise guys."
Do you agree with her?
Reprudencia Sonkey, known by her stage name Dencia, is a singer, an entrepreneur, fashion designer, and philanthropist. She was born in 26 March 1992 in Cameroon. She started in the industry being featured in music videos of artists, like Chris Brown, 50 Cent, Lady Gaga, and Ludacris. Dencia released her first single "Beri Beri" in 2011.
In the U.S., Dencia studied at Santa Monica College, Pierce College, USC and the Fashion Institute of Design Merchandising & Harvard university. As a designer, she has created looks for artists like Nicki Minaj, Rihanna, Christina Milian, and Lil' Mama, and is known for her own fashion statements and appearances on red carpets at the Billboard Music Awards, the Grammys, and the American Music Awards.
In 2014, Dencia launched her skincare line, Whitenicious, infamously including a skin lightening & brightening creams.