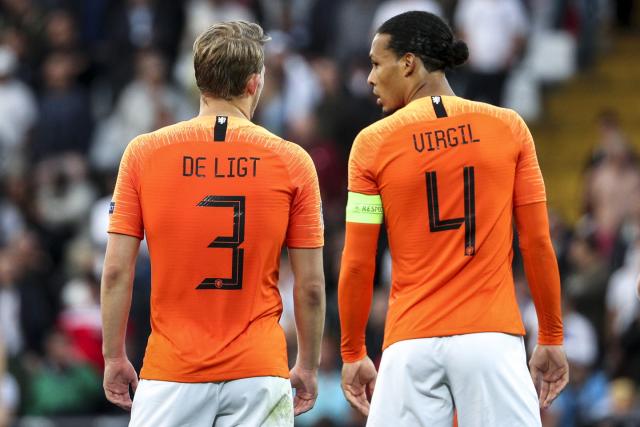 Nathan Ake believes Juventus' Matthijs de Ligt has similar gifts as Liverpool defender, Virgil van Dijk.
According to him, De Ligt is very young and what he is doing at the moment is already very amazing.
He added that joining Juventus at his young age is a sign that he has the potential to be extremely great in the future.
His words, "De Ligt is still so young but he has played so many games in top-flight football and for the Dutch national team,"
"It's amazing what he is doing at the moment.
"When you go to a new country and a new club, especially a big club like Juventus, and you're 19-20 years old, it's going to be a change. He scored [against Torino], which is really good for him, but everyone has full confidence in him. As you can see, he's a great player.
"He's quick, strong for his age, very good in the air and on the ball he is very good. He scores so many from set-pieces so he's got a lot of the same attributes as Van Dijk."
"The way he has been playing in recent seasons in crazy,"
"He has made Liverpool and the Dutch team very good sides – it's his presence, leadership qualities and the way he has been playing over the last few years.
"He deserves all the praise he's getting. In my opinion, he 100% deserves to be among those players that are competing for the Ballon d'Or. Forwards score goals and stuff like that but he helps his teams in other ways.
"He has been one of the main guys making sure Liverpool get clean sheets. He helped them reach and win the Champions League final. He's the captain of the national team. He's such a big presence.
"He's been an important player in every squad he's been in. He has a massive personality but he is such a nice guy off the pitch. He's calm and chilled. When he's on the pitch, he's a demanding leader. He's not scary if you know him, but if you don't know him… maybe!
"Our strikers would say that it's very tough to play against him because he's strong, fast and reads the game very well."