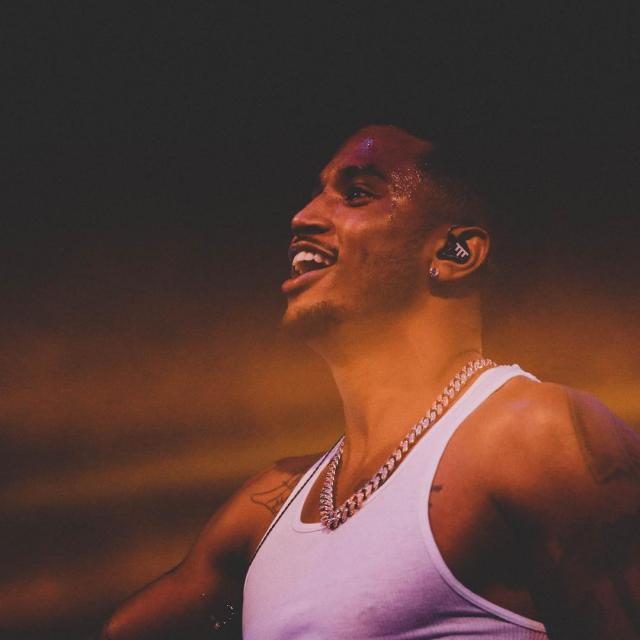 Popular singer, Trey Songz wants you to know that his son can now stand by himself at 7 months old.
He flaunted a picture on Instagram as proof.
His words, "I'm 35 and my baby standing up on his own at 7months. God is good all the time."
See the picture,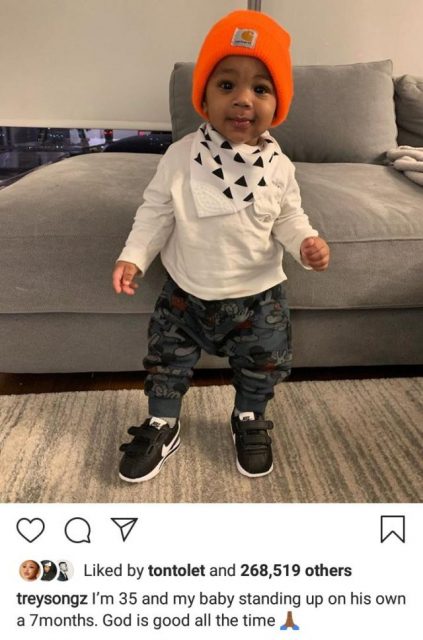 We are happy for him.