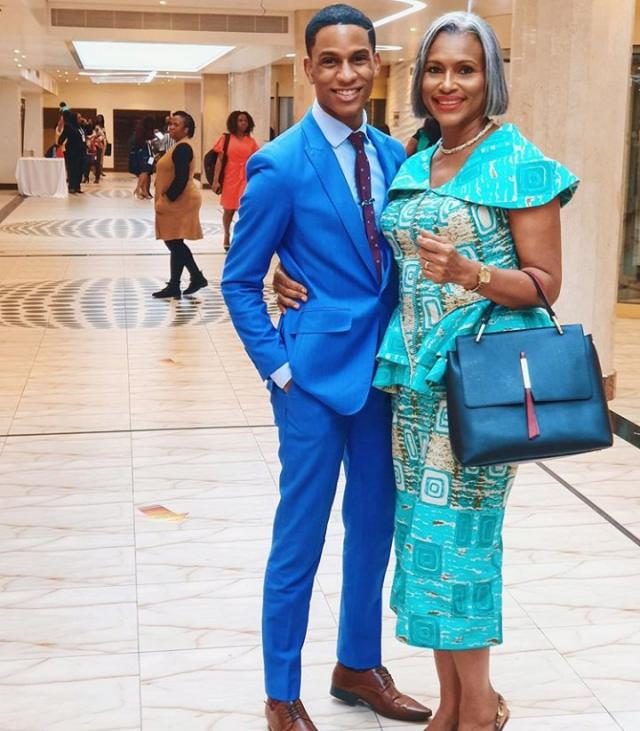 Nollywood actor, Denola Grey was recently seen at a WIMBIZ event (Women in Management, Business and Public Service) supporting his mum.
He used the opportunity to jump on Instagram to share her inspiring success story.
According to him, his mum spoke on a panel about negotiation strategies in business. He added that she even quit her job after working in Oil and Gas for years to start her personal business.
See what he shared,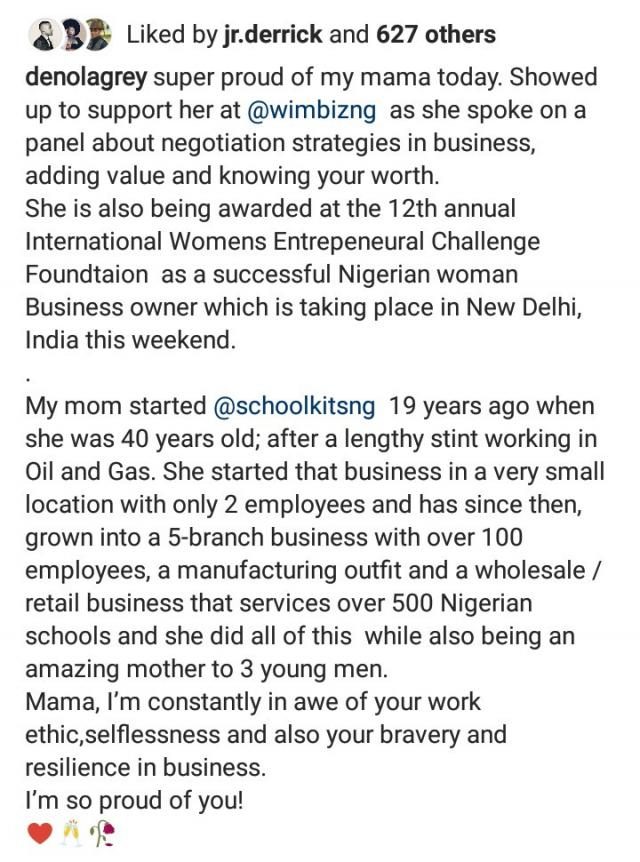 Congratz to his mother.
Denola Adepetun, known as Dénola Grey, is a freelance fashion consultant and writer and an on-air multimedia personality.
Denola Adepetun was born in Lagos. He is from Ondo State, Nigeria.
Denola had his primary and secondary education in Greenspring Schools, Lagos. He spent a year at Oxbridge Tutorial College. Denola Grey is a bachelors degree holder in Media Business from Baylor University majoring on Analysis of Media and Fashion Market.
Denola started fashion at age 18. In 2008, His first job was as an intern in CMC. In 2010, He began working for Fruition Image Consulting in 2012, He worked with PRC Consulting. He also worked as an intern in Walter Baker as a supervisor of media activities of the company in 2010.
He became a show host on EbonyLife TV. He acted alongside RMD and Eku Edewor in the TV series, Castle & Castle. He initially wrote style tips for men with BellaNaija and subsequently, he recorded style tips on camera for segments on EbonyLife.[2] He works with Orange Culture and he is one of the brand Ambassadors for LFDW.