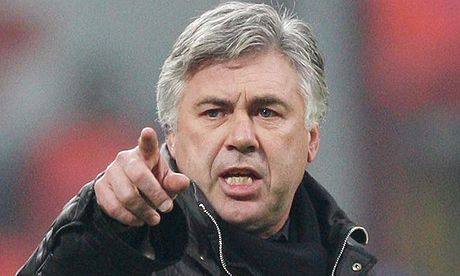 Arsenal has to sign Carlo Ancelotti immediately because he is similar to Jose Mourinho and he delivers success anywhere he coaches, according to Ray Parlour.
Carlo is now a free manager after getting fired by Napoli days ago and Arsenal are still managerless since sacking Unai Emery.
Ray Parlour has now said he believes Ancelotti can be a decent permanent successor to Unai Emery because of his impressive CV.
His words, "You can't knock his record.
"I think they need a bit of experience to shake this squad up and try and get them defending better as a team and get them organised.
"A few days ago Ancelotti wasn't available and, this is the mad thing about football, Napoli win 4-0 in the Champions League and suddenly three hours later he's been sacked!
"He's available and he knows the Premier League very well. Sometimes you've got to move quickly with managers.
"He's a bit like Mourinho; the trophies he's won, 20 trophies!
"Obviously he's been at big clubs and has had the opportunity to play in big tournaments and have good players, but he's still got to manage big players and he's done that so well over the years.
"That's why you say he could be the right man for Arsenal."