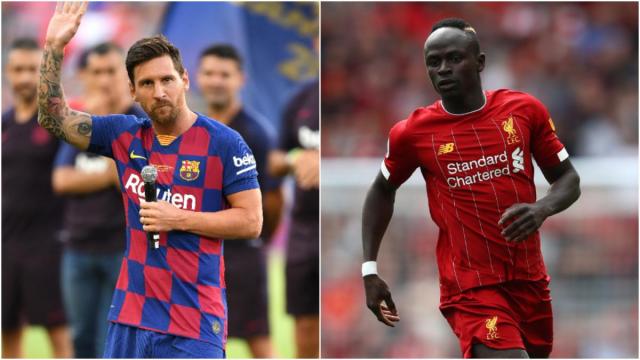 Barcelona star, Lionel Messi has come out to say that he voted for Liverpool player, Sadio Mane to win the Ballon d'Or and it is sad that the Senegalese finished 4th behind Virgil van Dijk and Cristiano Ronaldo and himself.
Mane claimed a share of the Premier League Golden Boot in 2018-19, narrowly lost out on the EPL title to Man City before working extra hard to lift the UCL title with his club after a miraculous comeback vs Barcelona in the semifinal.
Speaking recently on the African missing out on the Top 3 slot, Messi said he voted for Mane because he likes him.
"It's a shame to see Mane finish in fourth place.
"But I think there have been a lot of great players this year. That's why it was difficult to choose a particular player. But I chose Sadio Mane (for The Best award) because he's a player that I like.
"Mane achieved a great year that was exceptional for the entire Liverpool team. That's why I chose him.
"I repeat, there were a lot of very great players this year, so the choice was difficult."