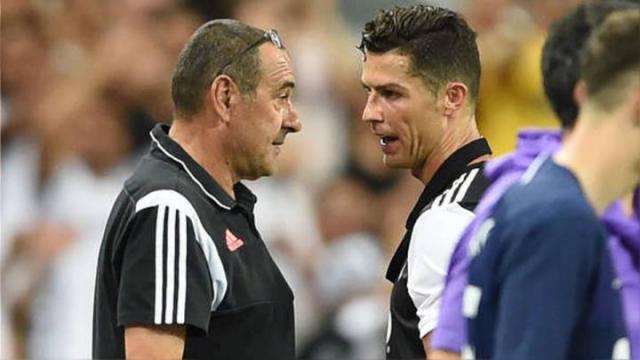 Cristiano Ronaldo will surely be a Juventus player next season, according to the club's sporting director Fabio Paratici.
Fabio believes the Portugal star wants another Ballon d'Or during his spell in the Serie A.
He added that he knows CR7 deserves the Ballon d'Or and the club will do everything to support his dream.
Speaking on Ronaldo and his decision to snub the Ballon 2019 Ballon d'Or ceremony in favour of accepting a Serie A Player of the Year prize in Milan, Paratici said, "I smile because there are other problems."
"He wanted this award [Serie A MVP] because he is an ambitious person and he wants to show he is also the best here.
"In our opinion he deserves the Ballon d'Or. He will be at Juventus next season, without a doubt.
"He wants to win another Ballon d'Or with us, and we support him."
"We won't buy anyone in January, not even player sales, with the exception of maybe Mandzukic."
On Dybala, "We're not talking about a renewal, we'll talk about it when the time is right."