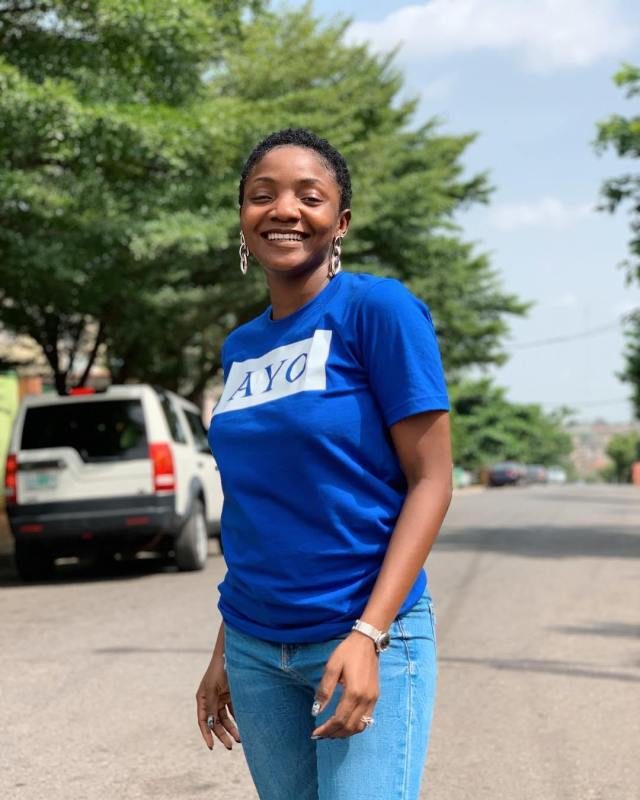 Popular singer, Simi has talked about social media and how it is all about fake and noisy lives.
According to the songstress, she always feels like leaving social media at least 5 times a day because of the fakeness all around.
Simi added that the fact that a lot of people believe in whatever the trend it says they should believe in is completely exhausting.
See what she shared,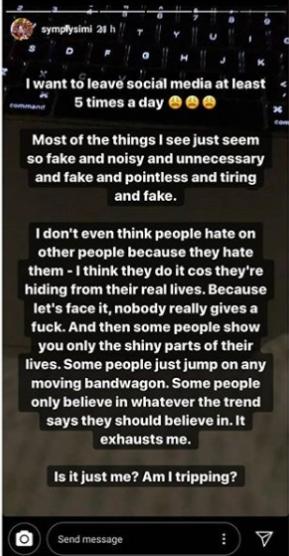 Is she making sense?