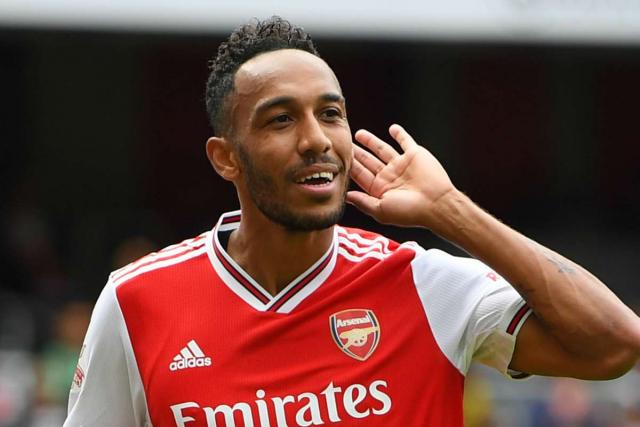 Arsenal is working on reducing Pierre-Emerick Aubameyang's three-game ban after he was red-carded the 1-1 draw at Crystal Palace in the Premier League on Saturday.
Arsenal, however, believe the 3-game ban for their captain is excessive and even they will not launch an appeal to have it removed, they think they are several mitigating circumstances to have the suspension reduced.
The London club feels the Gabon international did not use excessive force when making the tackle and it only looked worse during replays.
According to the club, there are several examples of identical challenges which have been looked at by VAR this season without a red card.
Arteta had this to say after the match, "I just watched it and it looked nasty, to be fair. Knowing Auba, there's no intention to make such a tackle.
"Hopefully he hasn't been injured and we are sorry for that. The decision was made and we have to accept it."
Palace boss Roy Hodgson also said, "I knew at the time it was a severe challenge and I'm not accusing Aubameyang of wanting deliberately to do that, but it was a bad challenge, a forward's challenge.
"He's had his ankle bent almost in half, a 90-degree angle.
"The only thing that surprised me is it took them so long to decide it was a red card, because I don't think I've seen a challenge which was more obviously a red card than that in a long, long time."