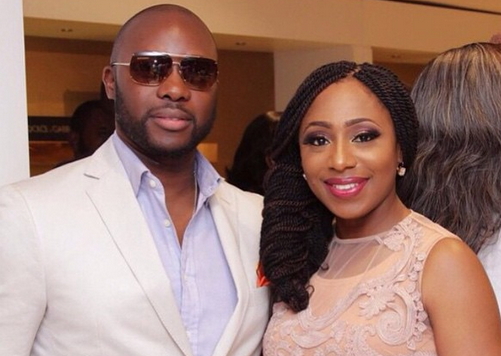 Nollywood actor, Uche Maduagwu has jumped on social media to pray for Nollywood star, Dakore Egbuson-Akande.
According to him, Dakore should ignore the haters who are doing all they can to ruin her marriage and stay prayerful, because she is married to a great man who cherishes her.
He added that he sees her giving birth to a baby boy soon.
His words, "@dakoreea Your marriage is destined to #produce a bouncing and cute boy this year, no spiritual fulani herdsmen can break your marriage… They will try to mislead the public with all manner of #FakeNews just to break the fountain of #joy and #happiness in your #family because they have seen that God is about to give you a #handsome baby boy in 9 months time."
"but you must be very prayerful dear big sister and dont allow any minimum wage hater spoil your mood because right now, i can hear the cry of a baby boy in your womb. @dakoreea you are not just a colleague but a legend in #Nollywood, 🎬you are #married to a #great man who #loves you so much, dont let haters spoil your mood because you are about to carry a baby boy soon."
Amen to that.