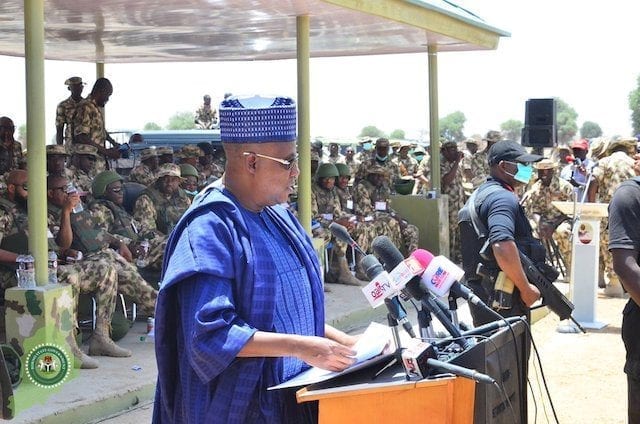 Ex Borno state governor, Sen. Kashim Shettima has said he is ready to be one of the cabals in Abuja.
He revealed this as a guest speaker at the 17th Edition of the Daily Trust Dialogue held in Abuja entitled: 20 Years of Democracy in Nigeria: Strengths, Weakness, and opportunities.
According to Kashim, it is strange that some people believe there is nothing like cabal because there are cabals in all governments.
He added that even Jimmy Carter and Barrack Obama's administrations had cabals.
His words, "When Jimmy Carter was the president of America he had his own cabal. They were called the Georgia Gang. Almost all his appointees were from Georgia.
"Even when our own brother, Barack Obama became president, about 16 top appointments in the Obama administration were from Chicago. His first two chief of staff, so also two secretaries, his two advisers were all from Chicago.
So, power does not exist in a vacuum. But the senator said rather than refer to these persons as cabals, he would prefer to call them power brokers. PAY ATTENTION: Install our latest app for Android, read the best news on Nigeria's #1 news app
"If I have my way, now that am in Abuja, I won't mind being part of the cabals. But I would rather prefer to call it power brokers or inner caucus."