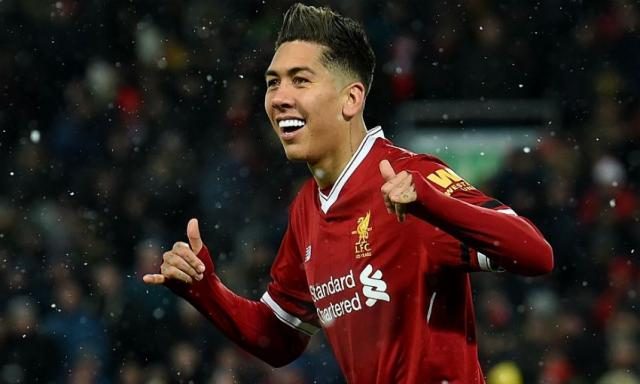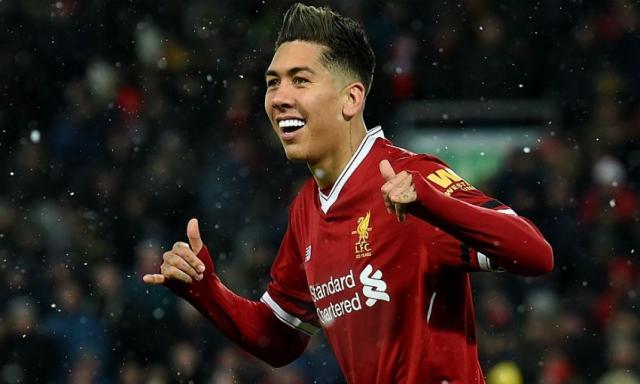 Liverpool coach, Jurgen Klopp has come out to say that Roberto Firmino said sorry for not scoring more in Liverpool's 1-0 victory vs Spurs on Saturday.
Roberto netted the only goal of the game after 37 minutes but he was in a sheepish mood at the final whistle, according to his boss.
According to Klopp, it does not change the fact that Firmino is a super player and his form has been impressive.
He added that the entire team played exceptionally to seal the win.
His words, "When I went to him and wanted to give him a hug after the game, he wanted to stop and talk first,"
"He said: 'I know I should have scored more goals'. It was absolutely not what I wanted to say!
"It is true probably. He should have scored immediately with the first chance.
"He is a super player, super. I don't say this for the first time and will hopefully not say it for the last time. [He's] pretty impressive."
On the game, "We had to play for it and in the end we had to fight for it, really hard,"
"We could have closed this game earlier; we should have I would say. The chances were clear. We had moments when we didn't make chances, but they were ones I would say usually would have to be a 100 per cent chance.
"I think we played some exceptional football to bring in Andy Robertson on the touchline but then we didn't find the free player or the defender blocked the last ball. We could have done better in these moments, but then it was only 1-0 and that's normal.
"Against a team like Tottenham, it is not decided and in the end we needed luck in one situation and Alisson in two or three other situations.
"It was intense, really, but I think we deserved the three points. It was not our best game we played so far, but it was a very good one and, as I said, [we played] really good football in a lot of parts of the game and in the end a proper fight. All good."