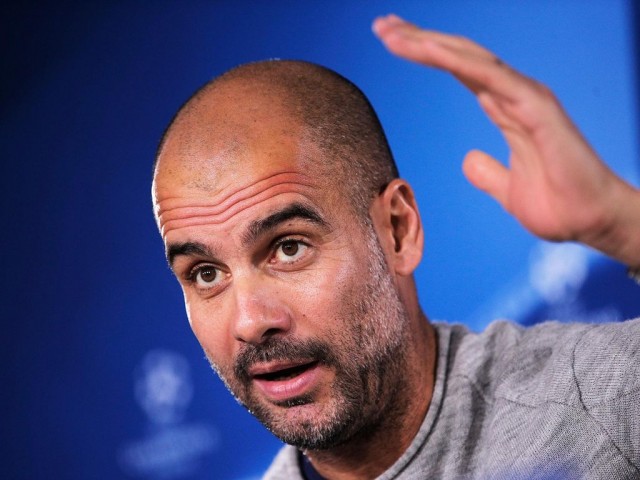 Manchester City manager, Pep Guardiola has said he feels Liverpool can break his team's 100-point haul from 2017-18.
The Spanish coach believes it can happen because records are meant to be broken.
According to him, City also broke it when people said it was impossible do he will not be shocked if theirs is broken as well.
He added that it is very difficult to defeat Liverpool right now.
His words, "Yeah it can happen. Records are there to be broken.
"We broke it when someone said we couldn't and sooner or later it will be broken again. History speaks clearly about that. It is not easy to beat Liverpool, they have found a way to win games."
On Laporte, "He played more than 70 minutes in his first game, he played well but he is not going to solve all the problems that we have. He is one more player and if we can use him we will use him.
"He's a guy who helps us to do our build-up easier and when that happens we lose balls, concede fewer counterattacks and that's why we are more stable. Basically it is that.
"He is strong in the air, fast, and a special personality. His attributes help us to become a better team."
On the youngsters, "Eric Garcia, it is impossible. I think Harwood-Bellis is going to stay until the end of the season.
"I don't know if there were any offers from the Premier League. If Harwood-Bellis had a loan offer, maybe we would consider it for his development."