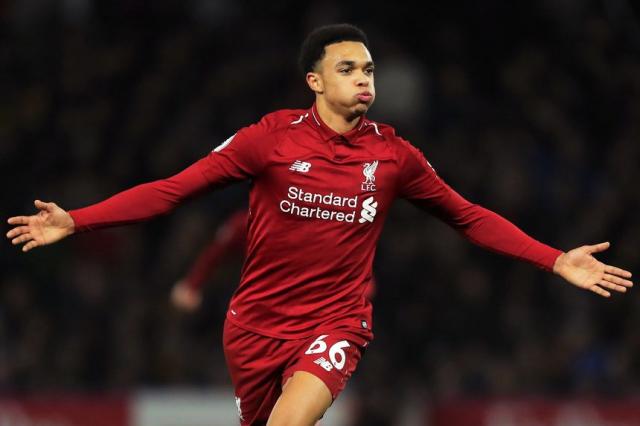 Liverpool RB, Trent Alexander-Arnold will be the best out of the present crop of players at the club, according to Gary Lineker.
The youngster has been brilliant across last season-and-half, with 26 assists in all competitions from his right-back position.
According to Lineker, Trent has the highest potential to go on and do great things because his football knowledge makes him unique.
He added that the fact that Arnold coming through the academy makes it even better.
His words, "Trent [Alexander-Arnold] came through the academy and he's going to be the best of the lot,"
"They've got lots of special players, particularly up front with the big three. But Trent is very special.
"He's one of those players I watch every game and see three or four things from him that I go: 'Oh my God.'
"Like the Champions League semi-final against Barcelona with that quick corner. What a remarkable thing for a kid to do – to have that gall and bravery against some of the world's best players. That could've ended up looking stupid but he's smart.
"I interviewed him a year ago at his home. He was very shy and you can be kidded by a soft scouse accent but this kid's really intelligent."
"When they bought Salah everybody thought: 'Hmmm … should be all right',"
"Mane looked a good player at Southampton. But did we think he was this good?
"Henderson was there and everyone goes: 'Nah. He's nothing special.' Everybody had a go at him. Now people are realising this kid's a bloody good football player and a real leader.
"We all knew Van Djik was good but he came from Celtic and Southampton. Wijnaldum came from Newcastle. Robertson didn't cost much from Hull."