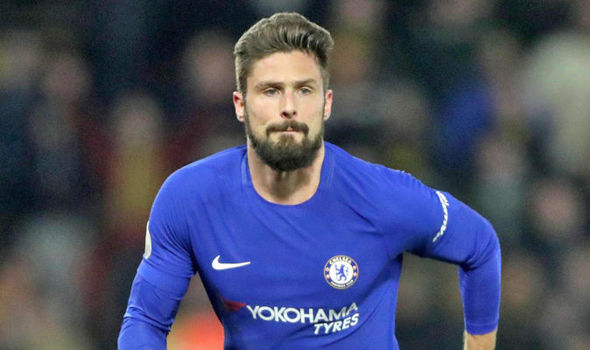 Chelsea striker, Olivier Giroud should be praised for not causing trouble when the club blocked his move out of the club in January, according to Antonio Rudiger.
Rudiger believes the Frenchman deserves respect for his patience and humility to focus on improving for his current club.
According to him, Giroud has made an instant impact still he was brought back into the team because he is a proper team player.
He added that the former Arsenal man is not just scoring but also working hard for the club.
His words, "I give massive respect to him.
"He was always patient, he never said anything, even when his transfer didn't go through. He remained humble and worked hard.
"And there was also a difference when he came on against United. On Saturday he had a big impact. He is a team player and he always puts himself on the line.
"He is not only about scoring — he is always putting in the hard work and that is why I am very pleased."
On the victory vs Spurs, "Saturday was very important for us, we knew that.
"When you create and defend, I think you need to be more aggressive and have more belief. On Saturday we were helping each other and that is very important. We need to keep doing this.
"[We need to] fight, run, hurt. We need to believe in ourselves on the ball. When we have to defend we have to defend together and that is it, that is what it takes to win big games.
"To be careful, to be focused on some details because in big games it is like this.
"There are two games [against Bayern], so we can't lose our mind and go crazy if something goes wrong. We need to be quiet, be smart for that."