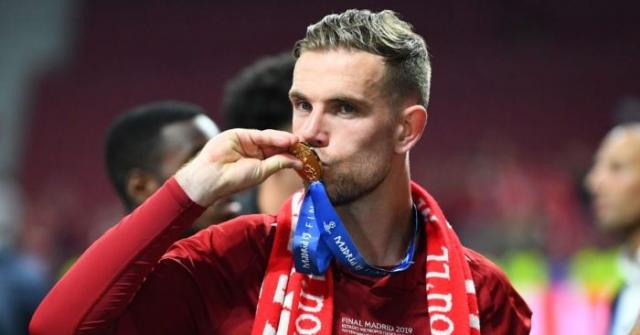 Liverpool defender, Andy Robertson has said club captain, Jordan Henderson is the leading candidate to win this season's Premier League Player of the Year award.
The club has netted 60 goals with the best defensive record in the league, and Robertson feels Henderson is the main force behind the impressive run of form.
According to him, when the team has struggled this season, the English midfielder has stepped up severally to help Liverpool in games maximum points
He added that he appreciates the fact that he trains with him every day.
His words, "For me, I think he's the leading candidate [for player of the year],"
"At times this season when we've struggled Hendo has been the one that has driven us forward.
"He's the one who has made sure we don't get slack, or he has chipped in with some really important goals or really important assists."
"You really appreciate him when you train with him every day and in this country he's not been appreciated enough in his character.
"He's getting the recognition he deserves because he is a fantastic player, a fantastic role model and a fantastic captain. He's driven us to three points at times this season when we've struggled."