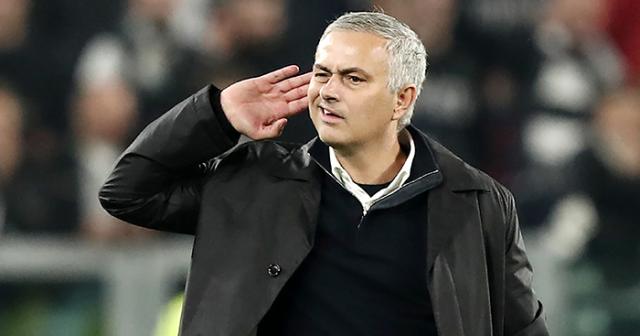 Tottenham manager, Jose Mourinho has jokingly come out to ask if Manchester City's two-season European ban for breaching UEFA's Financial Fair Play (FFP) regulations means he won another EPL title with Manchester United.
Rumor has it that Man City could be stripped of their 2014 EPL title but Jose decided to not make a broad evaluation of UEFA's decision after Tottenham's 3-2 victory vs Aston Villa today, and focused on how the predicament affects him as a manager.
According to him, he is more interested in knowing if the Mufc team that finished 2nd in 2017-18 under his management would be handed the title the Blues won that season.
He added that he does not wish to analyze anything since that UEFA's job and he will rather wait calmly to find out the final decision.
His words, "My view is that I didn't lose one single minute analysing what UEFA and FIFA have to analyse.
"If I go into that analysis I have to ask if the team that finished second in 2018 is going to be champion, yes or no? That would be interesting. But jokes apart, I just wait calmly."
On the win vs Aston Villa, "I don't think about fourth or fifth, I just think about doing the best we can, getting the most points we can, the best position we can and at the end of the season we will see where we are,"
"Because maybe we are sixth or seventh and then it doesn't matter if the fifth goes to the Champions League, so we have a big fight.
"You could see [on Saturday] Liverpool first against the last [Norwich City], you could see today Villa fighting to stay in the division and us fighting for the top positions, how difficult it was.
"This is the Premier League. So when we speak about the fifth, I think Wolves, Sheffield United, Manchester United, Arsenal, Everton, everybody looks to the table and they say 'we can do it' and they can, so it's going to be very hard."