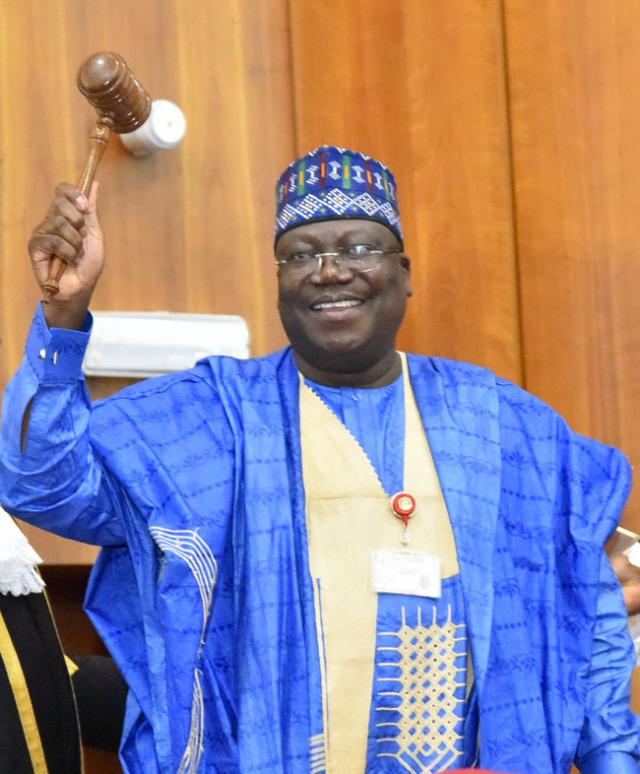 Senate President, Ahmad Lawan has come out to say that he has vowed to never deceive those who elected him.
Ahmed Lawan, according to a statement issued by his Special Assistant on Press, Ezrel Tabiowo, said he decided to be a transparent politician because he is determined to always deliver effective representation to those under him and the citizens.
According to him, he will always be grateful to those that gave him the opportunity to serve in the country and he will never lie to them.
He added he will do his best at all times to represent them very well and never let them down.
His words, "The people of Zone C gave me the opportunity to serve them, and I will remain eternally grateful for that opportunity.
"I made a promise when I entered into politics, or partisan politics in 1998 when I served as Vice Chairman of the All Peoples Party (APP) in Yobe.
"But in 1999 when I was elected as a member of the House of Representatives, I promised that I will not deceive the people who elected me.
"I will always tell them the truth, even if it is bitter. I will do my best at all times to represent them very well.
"I'm still on that, and thank God from my federal constituency to the larger Yobe North zone C, I have understood my people and my people understand me."