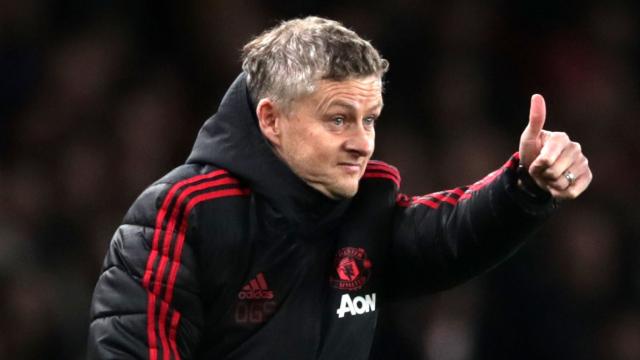 Manchester United manager, Ole Gunnar Solskjaer is not certain that Odion Ighalo will play vs Chelsea on Monday.
The new signing was expected to feature at the Bridge but Ole has said there are no guarantees that it would be his debut.
According to him, he never assured anyone that the Nigerian was going to play even if he will travel with the team ahead of the crunch Top Four battle.
He added that fans can only wait to see if it would be his debut or not.
His words, "I never said he was going to be ready to play on Monday,"
"He'll be involved with us and he'll travel down with us and, obviously, now he's out of that two-week period of precaution and it's a precaution we've made.
"He'll travel with us and let's see if he's involved or not.
"He's done his [training programme] and it was always going to be a case of him having to integrate into the group anyway after having been out in China. He needs to get used to the players and the team and up to speed as quick as he can."
On Tuanzebe and McTominay, "I don't think we'll get anyone back for the Chelsea game because Scotty, Axel, Tim, they didn't join too much so they're not ready to play that game,"
"How do we go about playing without Marcus, Paul, Scott? You deal with it.
"We've got players who are going to get a chance. They've now had a rest, a great rest."