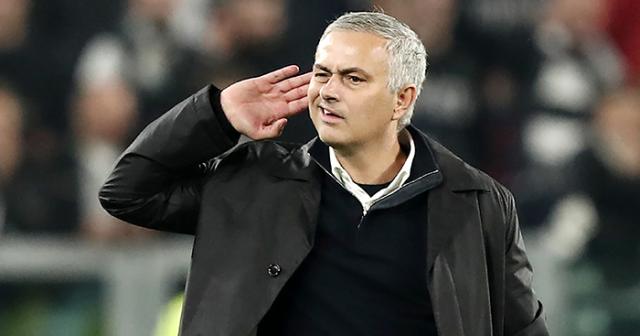 Tottenham manager, Jose Mourinho has said leading Spurs to a top-four finish in the Premier League without Harry Kane and Son Heung-min would be his greatest achievement as a coach.
Plagued with several injury issues at this crucial time of the season, Mourinho is aware of the tough challenge ahead of him and his players.
According to him, Son and Kane score the majority of the goals at the club so having both of them out of the team is a big blow to the club.
He added that his fit players now have to give everything they have to rescue the season.
His words, "Would a top-four finish be my greatest feat? In these circumstances, yes,"
"Sonny and Harry score the majority of Tottenham goals. If we manage to finish fourth without Harry and Sonny would be something incredible for the boys.
"We have to give everything we have."
"I am but that's not about me. Not about me,"
"If it was about me, I would even choose to move quickly to July 1 and start the pre-season with my players, without injuries, going to Premier League day one with the same points as everybody else.
"That's not about me, it's about us, that's the club. The boys did fantastic to put themselves back in the positions where we belong, these positions fighting for the top four. The situation is difficult.
"Don't think of any targets, we just want to go match after match and see where this can take us. After three months we went from closer to the relegation positions, which obviously was never a problem.
"But we went from there to be one point behind the top four. Amazing effort by everyone. So now that we're in this position, we earned the right to fight for it."
On the match vs Chelsea tomorrow, "No, not special, one more game. Because I'm a professional, as I've said every time I played my previous clubs, I belong 200 per cent to my club,"
"The only different thing will be at the end of the game I can walk from the stadium to my house but I won't take advantage of because I'll go back from the stadium with my players."