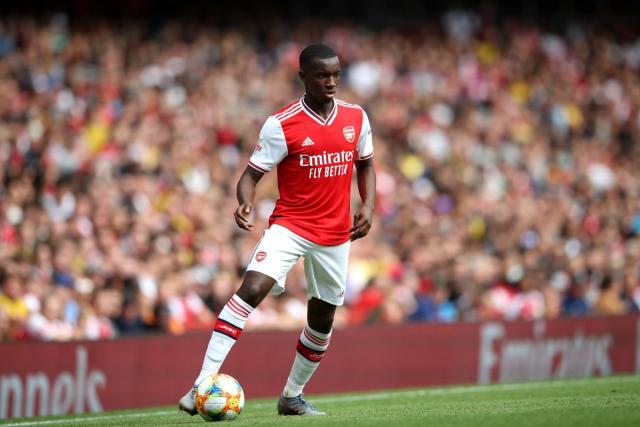 Arsenal player, Eddie Nketiah has come out to reveal why he decides to mark every goal he scores with his "phone call" celebration.
His goals always make him fake a call and he did just that after netting in his team's 3-2 victory vs Everton.
According to him, he began to celebrate that way even before breaking into the first team so it is not just something he started newly.
He added that he stuck with it because his friends love it.
His words, "It's just a little phone call! In pre-season Arsenal Media came up with a little thing 'call me if you need a goal' so I have kind of just stuck with it,"
"A lot of my friends like it so they are eager for me to dial them up if I get on the scoresheet so I try to enjoy each goal, whether that is youth level, in the park, anywhere I always try to celebrate and enjoy it and it is always a blessing to score."