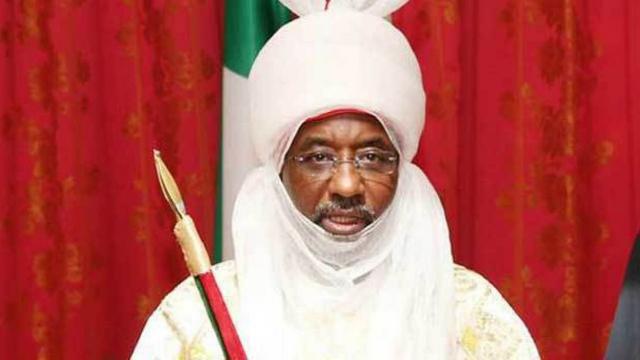 The Emir of Kano, Alhaji Muhammadu Sanusi II has reached out to Nigerian beggars who ask for alms or other forms of assistance from individuals and relatives to focus on begging to the government.
Sanusi revealed this at the National Conference on Alarammomi (Qur'anic Teachers) organised by Centre for Qur'anic Reciters in Nigeria with the theme: "Sanitising Almajirchi In Tune With Today's Realities".
According to him, it is not right for parents to send their kids away to schools without proper arrangements and necessary provision since the kids will end up begging for food and alms.
He added that husbands must know that it is their God-given duty to feed their wives and children to prevent them from constantly begging for alms and assistance in public.
His words, "Begging is disallowed in Islam and if you must beg for alms beg the government not individuals or relatives.
"It is better for you to cut firewood and sell to earn a living than to beg.
"Those who beg or seek assistance from individuals will be resurrected on the day of judgement without meat/flesh on their faces.
"And if you must beg, then beg the government not individuals or relatives. This is because they should be responsible for the welfare and wellbeing of citizens.
"Individuals, relatives or neighbours can assist you as gestures of kindness and generosity, but that's not necessary.
"So, those who are saying that begging is not prohibited in Islam are just misleading you."
"Programmes like cash transfer and many more can assist in tackling these problem. So, we urge the government to sustain the cash transfer programme and come up with many more,"
"For instance, in Sokoto we built over 100 schools close to Almajiri schools for such to learn at least ABCD and 1234.
"So, we must change the system in order to ensure brighter future for our children."
6
Boko Haram's Attack On Adamawa Is Cowardly – Atiku
Ex PDP presidential candidate, Atiku Abubakar has come out to say that Boko Haram being a threat to the lives and properties of innocent Nigerians is unbecoming.
Atiku recently blasted the recent Boko Haram attack on his home state, Adamawa.
According to him, the attack was cowardly and it has to stop.
He added that he prays for God to give the affected families fortitude to bear the loss.
His words, "The attack by Boko Haram against lives and properties of innocent Nigerians is unbecoming. My prayers are with the people of Garkida in my home state of Adamawa over the cowardly attack that happened over the weekend. May God give the affected families fortitude to bear the loss."