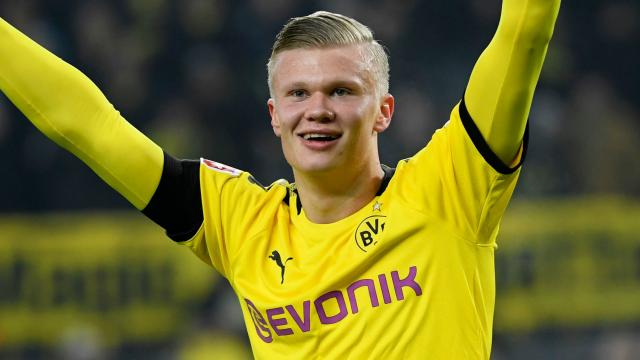 Borussia Dortmund striker, Erling Haaland has insisted that reports saying Manchester United did not sign him because of his excessive wage demands are hilarious.
Haaland has said they are not true and his decision was based solely on him seeing the Signal Iduna Park as the right destination at this stage of his career.
According to him, Ole is a very important man in his life but he and his agent concluded that Dortmund was the best option for him.
He added that Mufc boss, Ole has been very instrumental in how great his career has gone.
His words, "Ole has been very important for me in getting to where I am today,"
"But we concluded that Dortmund was the best option for me.
"That was where I felt best about, and therefore it became Dortmund."
"No, it's the guys writing would have to speak to that.
"They'll have to explain it to me if they meet me. It's not my focus, whatsoever.
"It's kind of comical if I were to get that label. All the people closest to me know that's not the kind of person I am."
On Mino Raiola, "He's the best in the world at what he does, as simple as that. He's the best agent.
"He gets a lot of negativity, and that's probably because he's doing such a great job for those he's working for. He has helped a lot and he's a good guy to have around."