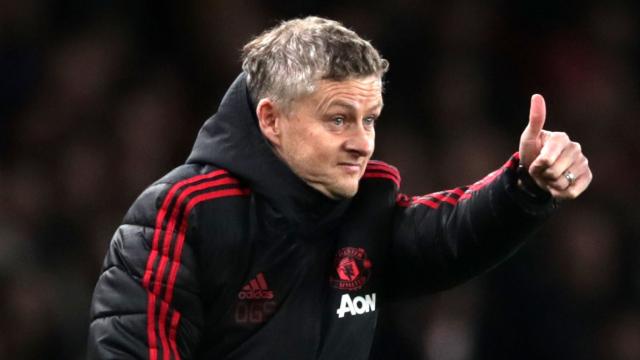 Manchester United manager, Ole Gunnar Solskjaer has blasted the ball used in his team's Europa League draw vs Club Brugge.
With the game being played in terrible conditions, Ole revealed that he is pleased to come away with a draw because the weather really affected his boys.
According to him, it was a tough and sloppy game and it showed in the type of goals both teams conceded.
He added that the ball that was used never helps players on the pitch and these footballers have always complained about it.
His words, "It was a difficult game against a well-organised team in difficult conditions,"
"I don't think it was one of the best games that anyone's seen. A bit sloppy, concentration-wise, but the conditions with pitch and the ball make it hard. You can ask any of the players; that ball doesn't help when you want to play football."
"It's just different and difficult to play with, you can get one and try. But it's the same for the two teams. The conditions weren't nice; the wind and the rain.
"But anyway, strange goals for both teams. Their throw-in and long kick straight through the middle. A lack of concentration from both teams there."
On Watford, "Of course, a Monday night game and then Thursday, there's less recovery and it's a game again on Sunday. So you've got to think about the bigger picture and not one game,"
"So we made the decisions we made and we got a draw, a score draw. So they've got to come to Old Trafford, score and if they want a draw they need to score more than one. So we're looking forward to Thursday."