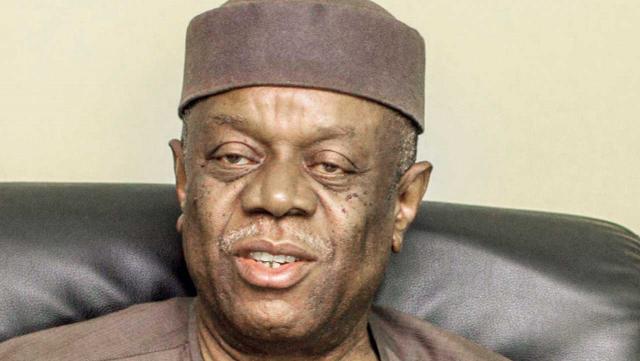 The Pan Niger Delta Forum, PANDEF, has come out to say that deliberations by the Nigeria Senate on a bill that seeks to establish an agency that would see to the rehabilitation, de-radicalisation, and integration of repentant Boko Haram terrorists in Nigeria is rather unfortunate.
The bill sponsored by the lawmaker representing Yobe East senatorial district, Senator Ibrahim Gaidam, was read on the floor of the Senate recently.
According to PANDEF national chairman, AVM Idongesit Nkanga, he does not understand the reasoning behind the establishment of the agency and FG should avoid treating the Boko Haram insurgents with soft hands.
Ex House of Representatives and immediate Chief of Staff to Governor Ifeanyi Okowa, Tam Brisibe added that the use of adhoc agencies to deal with problems troubling Nigeria is not the way to go.
His words, "I do not think an agency for repentant Boko Haram insurgents is what is needed. We should stop doing things on a quota bases. Because the amnesty program was done for the Niger Delta people, somebody from that area feels that they should also have that kind of programme for these people who are destroying the lives of people in that environment. "We cannot legislate every single thing in the country and cannot create more Adhoc agencies to deal with things that as a country we should have a system of dealing with and government should be able to address the needs of the people."
"It is unfortunate that we are treating the issue of Boko Haram insurgents with kid gloves. There is nowhere in the world that you will go and be begging them the way we are begging.
"In other countries, you do not negotiate with them (terrorists), but in our case, tomorrow you will see a governor standing with bandits and taking picture after which they will give them money.
"At some point, the government said they are foreigners, are we de-radicalizing foreigners to keep them in Nigeria to do what?
"Besides, what is the point in wanting to establish this agency now when the Boko Haram war is still ongoing? If it was at the end of the war when you know you have put in more foundation and them never going back as bandits with the issue not arising again is a different thing, but doing it now, you will just be founding them and that is what we are doing."