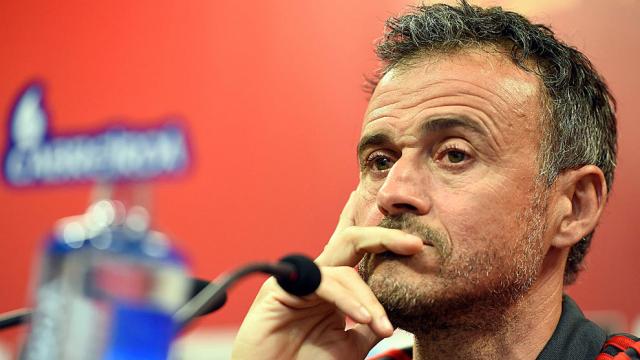 Spain coach, Luis Enrique has come out to say that he will always be grateful to ex-club, Barcelona for the opportunity given to him to manage their team.
Luis did not also rule out a return to the Liga giants in the future.
According to him, he has left the doors open to several teams but Barcelona would be a marvelous option because he will forever appreciate them for deeming him fit to be appointed as manager.
He added that he was lucky to have been at a Barcelona that gave him everything.
His words, "I think I can coach anywhere I've been [before].
"I've left the doors open at all of them. My time at Barcelona was marvellous and I'll always be grateful.
"I am very lucky to have been in a club for so many years that gave me everything."
On Spain, "We have to try to prepare for the Euros in the best way and recuperate a good line of action, being in the hunt to win trophies,"
"I see the national team capable of winning things – in fact that is one of the challenges that I think about as the head coach of Spain.
"I have never hid this, but it is obvious that we are within a process. And there are a group of other national teams with great potential.
"We are part of this group of six or seven national teams that can access the goals – our performance will say if we can get there or not."
On Inaki Williams, "For a player to get a call up to the national team, they must meet a series of conditions,"
"Firstly, they have to play in their team, play well, compare their level with other players and then fit in to what we want.
"Williams is a great striker and can definitely get a call up. We call players up who can contribute and I'm delighted that new players are emerging for call ups."