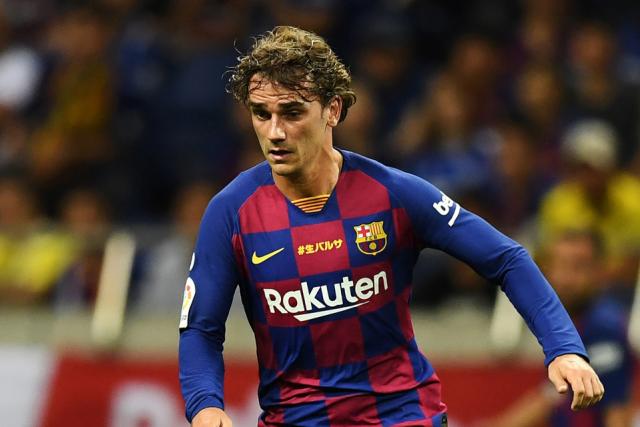 The scout who discovered Antoine Griezmann as a youngster, Eric Olhats has come out to say that the Frenchman has been sad during his time in Barcelona and he deserves more consideration for the job he has done in the team.
Eric revealed that when Grizu left Atletico Madrid, the controversy was really massive but he understands why he signed for Barca since the club is huge.
According to him, Griezmann is not enjoying Barcelona's style of play and it is painful because the world cup winner can surely give so much more on the pitch.
He added that Antoine knows he is not the boss at his new club but because of his attitude and talent, he still deserves to have a little more consideration.
His words, "When he left Atletico Madrid, I was sad to see the controversy that there was. It really affected me,"
"I can understand why he would want to sign for Barcelona. Barca is Barca.
"Other players and friends said that his game was going to fit in and adapt very well to the way Barca play, tiki-taka and all that, but I don't like his performances.
"You see that there are problems, that he isn't enjoying it."
"It hurts me because I know what he is capable of doing,"
"He can give much more and he doesn't say anything. He tried to do it without saying anything.
"It seems that he does not receive as many passes from the other players, or as much from the boss."
"A month passed, then a second,"
"He understands that he is not the boss there, but due to his attitude and his talent, he deserves to have a little more consideration.
"He is only 28 years old [at time of interview] and a world-class player."