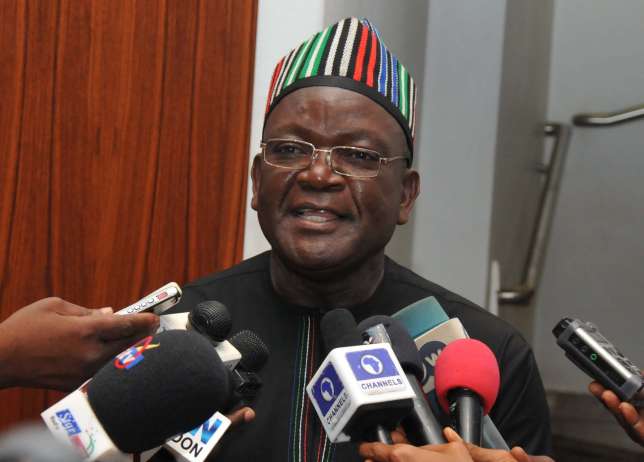 Benue State governor, Samuel Ortom has expressed worry over the safety and protection of the over 483,000 Internally Displaced Persons, IDPs, as well as the 10,000 Cameroonian refugees sheltered in the state amid the Coronavirus outbreak in Nigeria.
The Executive Secretary of the Benue State Emergency Management Agency, SEMA, Dr. Emmanuel Shior recently revealed that Ortom has ordered his agency and the State Ministry of Health to do everything possible to safeguard the IDPs and the refugees during this period.
According to him, the governor wants to equip the health facilities of the helpless Nigerians in case of any sad eventualities.
He added that it is important to sensitise and educate the IDPs and refugees on how to prevent the spread of the virus in the camps.
His words, "The directive from the Governor is that measures should be put in place to ensure that the IDPs and the Refugees were adequately prevented from the Coronavirus."
"The meeting was to adopt a common approach to swiftly provide and equip the health facilities in the IDPs and refugee camps to take care of any eventualities."
"He emphasised the need to sensitise and educate the IDPs and refugees on preventive measures to avoid the spread of the virus in the event that there is an outbreak in the camps."