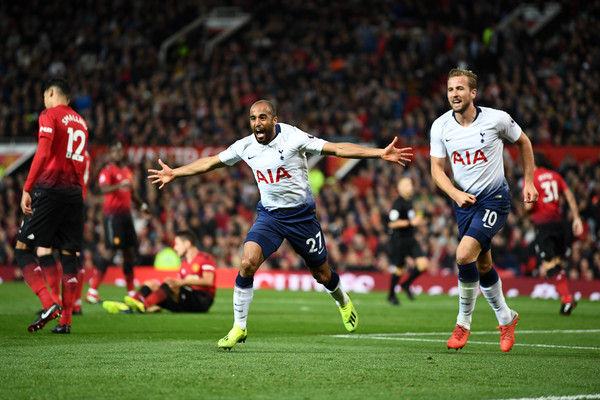 Tottenham striker, Harry Kane should not be criticized for admitting that he could exit the club to fulfill his personal ambitions, Gary Lineker has said.
Linker believes the England international will not be short of options as soon as he makes up his mind to leave Spurs for greener pastures.
According to him, his recent admission is understandable since he is one of the great strikers in world football who has the right to be frustrated with the recent progress at his current club.
He added that Kane wants to win trophies and no one can criticize him for wishing to crown his efforts on the pitch with laurels.
His words, "It's understandable,"
"He's a top-class player, he's one of the great strikers in world football and there's bound to be a degree of frustration with the recent progress at Spurs.
"It's not easy. We've seen it with Arsenal that when you build a new ground it can slow down your development and that's possibly happening with Tottenham.
"He's just being very honest, isn't he? He's saying that if they don't go on to win things… because every player wants to win things in their career. I didn't win too much myself.
"But it would be unthinkable for a player of Harry Kane's stature if he didn't win anything in his entire career.
"You can't criticise him too much for having that view. He's been at the club for a long time and he's been brilliant.
"And he might well stay there, they might possibly develop, but you'd say they're four or five players short of certainly challenging for the title."
"I don't think he'll be short of options,"
"Possibly abroad, but it depends on him though.
"There are a lot of players who feel a bit uncomfortable about going abroad. When I played for Barcelona, a number of players in those days used to go abroad, quite a few went to Italy, and generally, the ones who were successful wanted to go there for the whole experience, and the ones that weren't so successful perhaps just went for a few quid.
"So you need to be the kind of person who wants to experience another country's culture, etc. He needs to weigh it all up. There are obviously clubs in England that would have him.
"You look at Manchester City with Sergio Aguero, who is 32 now, and Manchester United desperately need a centre-forward.
"But then you look at Barcelona. Luis Suarez's legs are going a little bit so they could be looking for a centre-forward, who knows.
"Even at Real Madrid, Karim Benzema is no spring chicken anymore. There will be one or two of the giants of world football that will be looking for a striker.
"Strikers are the most important thing in the game!"