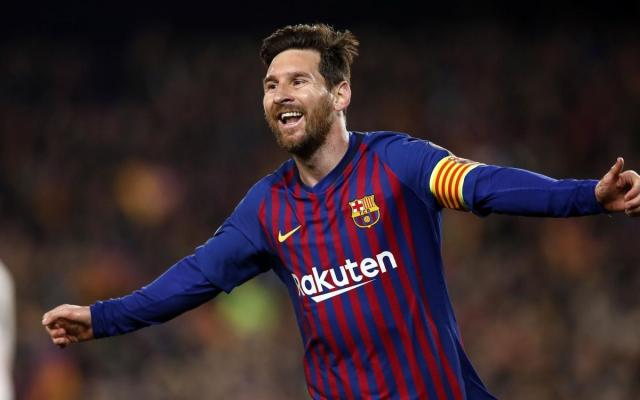 Barcelona forward, Lionel Messi does not need any move away from Barcelona to boost his legacy as a footballer, Jamie Carragher has said.
Carragher believes it would be stupid to suggest that the 6-time Ballon d'Or winner should follow the lead of Ronaldo by doing that.
According to Jamie, who also spent all of his playing days at Anfield, Messi does not have to join a new team to prove anything to anybody because he is already one of the all-time greats in the game.
He added that Messi remains a big player at a big club, the best player at Barcelona and the best player in Europe.
His words, "It's just stupid. It's absolutely daft,"
"He's at the top club, he's the best player there, he's the best player in Europe.
"The best show up against the best on the biggest occasions and that's what he does so I don't really listen (to other's opinions). Fair play to Ronaldo and well done, but it's not something to criticise Messi for."
"I think that's why Ronaldo's moved. I think he knows that he's always been seen as just behind Messi, so I think Ronaldo's quite clever.
"I can say I've won the league in all these countries, been the top scorer in all these countries and these are more strings to my bow … I also think he probably does the opposite to what Messi does to try and paint himself as being slightly different.
"Listen, I don't think of Franco Baresi and Paolo Maldini being any less of a defender because they never left AC Milan. So that's not going to change me with Lionel Messi not leaving Barcelona. I mean, why would you leave Barcelona?"