Manchester United striker's Jude Ighalo's wife, Sonia has blasted her critics on social media.
This is coming after rumors spread that the couple was battling marital crisis when Sonia shaded Ighalo for staging a party barely a week after he lost his sister. She also wrote that her husband was "celebrating in the name of an orphanage" while his sister's children who are now orphans are in deep pain in Canada.
Reacting to trolls after her shades, Sonia blasted them by saying they never cared about her husband when he was in smaller clubs and when he missed a goal at the World Cup in 2018.
She even insinuated that she was there for him when he signed a 6 months contract with Manchester United in January.
Her words,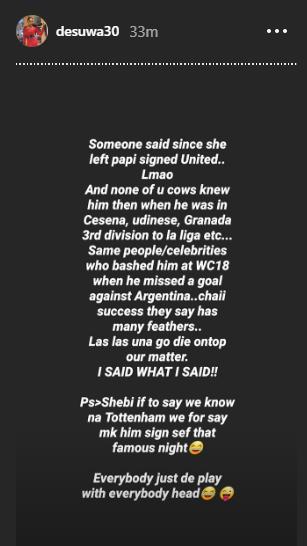 What do you think?