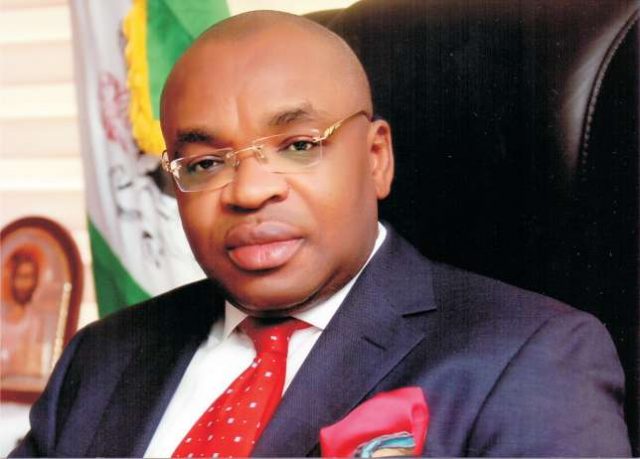 Governor Emmanuel Udom of Akwa-Ibom State has come out to deny reports of a Coronavirus case in his state.
Having his say on Twitter, Udom revealed that there's no confirmed case of the disease in Akwa Ibom and reports saying otherwise are false.
According to him, measures are in place at the state's airport to prevent the entry of the virus into Akwa Ibom.
He added that the measures are very comprehensive and have no parallel anywhere in West Africa.
His words, "For emphasis, let me state here unequivocally that there is no confirmed case of COVID-19 disease in Akwa Ibom State as I speak to you. As a matter of fact, the measures put in place at our Airport is comprehensive and has no parallel anywhere in West Africa.
"My Fellow AKWAIBOMITES, I bring you greetings and urge that we continue to stand in faith in the face of the global pandemic which has shaken the world to its foundations. You may have read a rash of mischievous info peddled by certain media platforms on the status of COVID-19.
"I want to assure the public that the rumours and false information going around on social media are completely false."