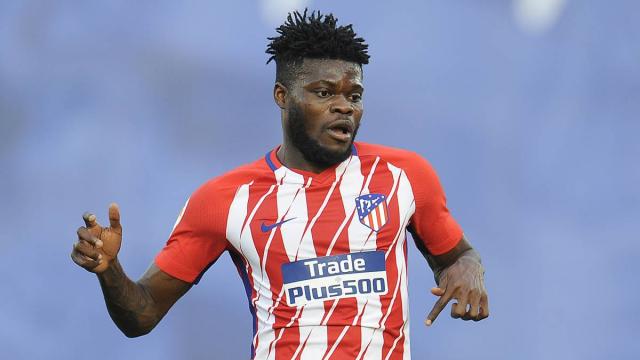 Atletico Madrid midfielder, Thomas Partey has come out to share guidelines that will help people stay safe in self-isolation during the coronavirus pandemic.
Partey revealed that everyone must have a daily routine and exercise on a daily basis.
According to him, we should also learn new things and be grateful for everyone working to end the deadly virus across the globe.
He added that only technology should be used to interact with close friends and family during this period.
His words, "#HOMETEAM. Here are my tips for this quarantine: – Have a routine 💪🏽 – Exercise daily 🏋️‍♀️ – Do things that make you happy (I am watching Marvel movies and learning to use tik tok) – Try to learn new things 🤓 – Be grateful to everyone who is working to make this end 👏👏👏 And most importantly, use technology to be close to friends and family. #HOMETEAM @adidas @adidas_es Share your tips here ⬇️⬇️"