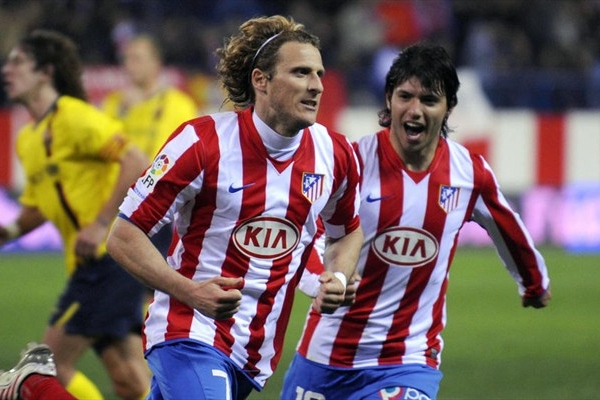 Diego Forlan has come out to speak about his deadly strike partnership with Sergio Aguero during the pair's time together at Atletico Madrid.
Forlan simply revealed that that their combination was great on the field because they were special, different and understood each other very well during matches.
According to him, he remembers his time at Atletico because everyone at the club had a personal ambition to ensure the club was successful at the time.
He added that his confidence grew at the club since the football environment guaranteed improvement for every player.
His words, "I remember the year of the Golden Shoe with great affection,"
"We all wanted to have that possibility of qualifying for the Champions League for the second time.
"It was what the club deserved for what they had done and had showcased. It was the beginning of what would come later with the Europa League title [the next season], so I remember it very fondly.
"The streak was very good: 32 goals in 33 games.
"I started with a good number of goals. Then I was gaining confidence and more goals appeared, many of which from outside the area."
"With Kun, we made a very good duo,"
"[We were] different, but we understood each other well.
"I dropped back when we were defending. When it came to attacking, one of us moved into the space which wasn't occupied by the other."